It might have skipped your notice but a couple of weeks ago (February 27th) was Pokemon Day, which is the anniversary of the original game's release.  On this day Nintendo announced a new set of games called Pokemon Shield and Pokemon Sword.  This game will introduce a whole new generation of Pokemon, and the starters were revealed.

As with 90% of the Pokemon, these little pocket monsters are absolutely adorable.  And the deluge of fan art was quick to begin.  Some of my favourites include these girls by Goo…
…these adorable ones by Gloria…
…this one by Kitsune257 on Deviant Art…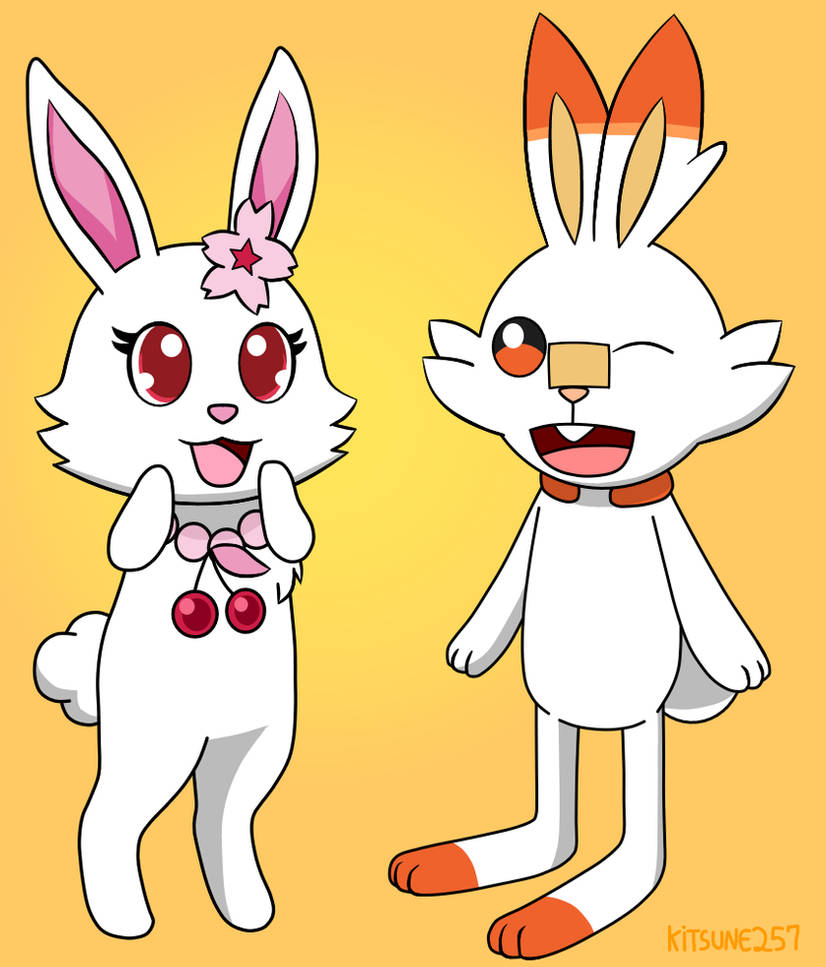 …this set by VT2000 on Deviant Art…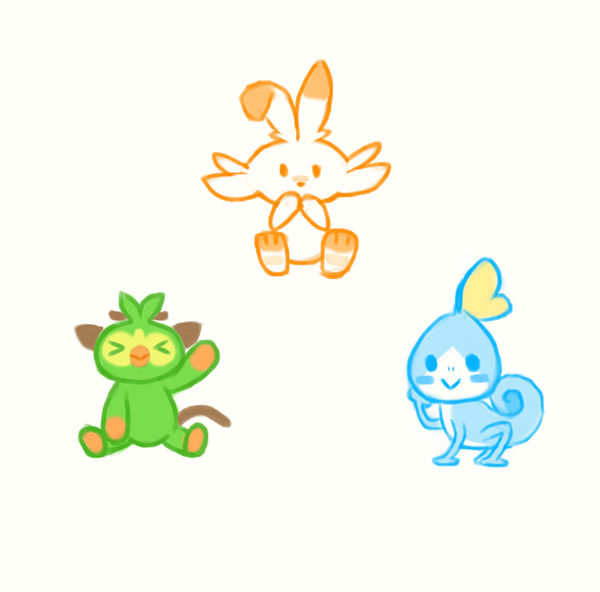 …this Sobble-in-action by Winterfaux on Deviant Art…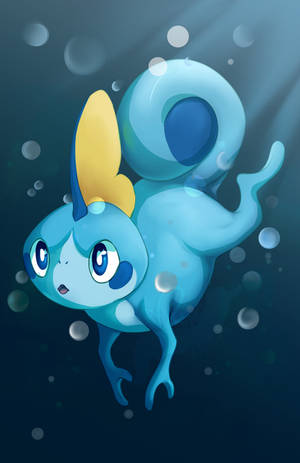 …and this Grookey by Bashven on Deviant Art.
There are so so many more.  You could look them up forever and never see them all.
Naturally, I had to have a go myself.  I did an image of Sobble on Pokemon Day.  I actually did two.  Sort of.  I really wasn't happy with the colour I'd picked for the first one.  I tried to perservere and finish it anyway, but then my second colour just dried up on me.
I was much happier with my second attempt.
But of course I had to do one with all three.  I did a sketch I was really happy with, then inked in.  Then I decided that I'd get really fancy and do a foreground and a background as well.
"I'll ink the foreground in a thicker line and the background in a thinner line."  I said to myself.  Then I made a mistake and started the foreground with the thinner line.
Then I got all confused and thought maybe the foreground should have a thinner line.  I asked the Twitter art community for help, and was advised to do the thinner lines in the background.
After I'd finished inking I decided I'd wait until I'd ordered my new set of markers to colour it.  I have a lot, but not nearly enough different shades.  Luckily that was going to be in a few days.  And so here it is.  I'm very happy with it.  Maybe this should be the first piece I sell prints of?